Welcome to Opportunity Warrensburg!
Opportunity Warrensburg is a series of development opportunities within the two Opportunity Zones established in the City of Warrensburg, Missouri. The designated Zones: Opportunity Warrensburg NW and Opportunity Warrensburg SW, make up a large portion of the western boundaries of the City. The Zones encompass the downtown, the University of Central Missouri, and a number of light industrial, residential and mixed-use development-ready properties.
Warrensburg's location, its business climate and its sophisticated small town appeal will complete your business plan by providing optimal space from which to operate while providing your employees a high quality of life including access to quality education, recreation, shopping and a highly competitive cost of living. Warrensburg boasts the best of rural life: an educated available labor pool, a world class University, a burgeoning downtown and an engaged community that works hard every day to improve the place they call home.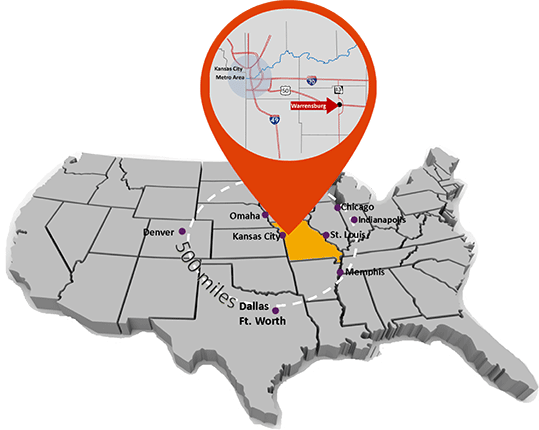 Why invest in Warrensburg?
Warrensburg is ready to maximize the benefits of Opportunity Zones for investors, developers, and the community. Sites, buildings, and thriving businesses in the zones are poised for investment. A flourishing community with energized leadership, there has never been a better time to invest here.
The Tax Cuts and Jobs Act of 2017 established Opportunity Zones as a mechanism to provide tax incentives for investment in designated census tracts. Investments made by individuals through special funds in these zones would be allowed to defer or eliminate federal taxes on capital gains."
Warrensburg and the region is positioned for growth and new investment
Business attraction
Business expansion
Start-up environment
Educated workforce
Untapped retail markets
Development ready sites
New strategic plan
Community support