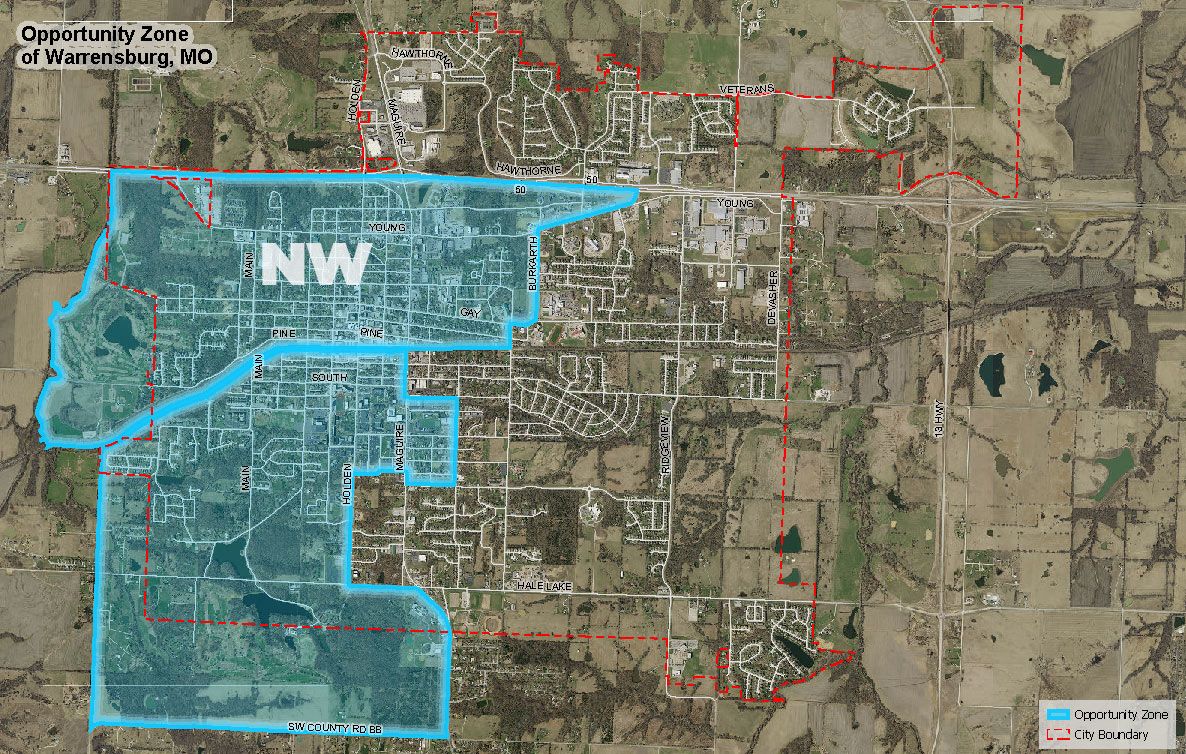 Encompassing both the major east/west and north/south transportation corridors, this tract contains a significant percentage of the property zoned for business use. Opportunity Warrensburg NW encompasses most of the historic downtown and central business district, as well as two light industrial areas. Development opportunities exist in neighborhood mixed use, which will support the goal of a lifestyle center.
This Zone earned an 8 out of 10 Investment Score from the St. Louis Federal Reserve Bank.
The Urban Institute developed a methodology to determine an investment score by comparing commercial, multifamily, single family and small business lending per employee in the Zone against all other designated Zones nationwide. See St. Louis Federal Reserve Bank.
This Zone is not experiencing risks associated with displacement or gentrification.
The Urban Institute evaluated shifts in education levels, median family income, average housing burden and population demographics and compared those shifts against all other designated Zones nationwide.
Additional Resources to learn more about Opportunity Warrensburg NW:
St. Louis Federal Reserve Bank - Opportunity Zones Explorer
Opportunity Zone Explorer by Opportunity360
Census Tract: 29101960600
GIS Interactive Map
To access the map, "Accept" the Disclaimer below. | Click Here to open in a new window.
Click on "Layer List" button to expand the list of layers.

Select the "Opportunity Zone" layer.
Select or deselect other layers as desired.
Search properties in Opportunity Zone by zooming or by entering specific addresses in the search bar.